Hull Partners Ltd. helps effect change to issues impacting our communities. With experience in
government affairs, non-profit board management, and fundraising, Hull Partners Ltd. focuses on the
relationship to help effectuate change. We are most focused on supporting our Nation's veterans and
their families, our disabled neighbors fighting for equality, and those in need of legal representation
who simply have no advocate.

Government Affairs
With skills honed from working as staff counsel inside the state capitol, and armed with a network
that touches nearly every edge of the globe, we focus on how to help you achieve your goals.
Fundraising
Any coordinated advocacy effort involves generating effective support with limited means,
and Hull Partners, Ltd. is there to address your resource needs.
About Kevin M. Hull, Esq., Founding Principal of Hull Partners, Ltd.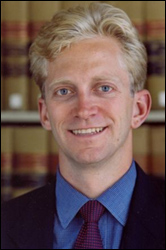 A pre-med major out of Miami University in Oxford, Ohio, Kevin graduated from law school to serve as Assistant Counsel to the Speaker of the Illinois House of Representatives, staffing the Executive, Aviation, and Judiciary-Criminal Law Committees. He also worked on the 2001 Legislative Redistricting effort, the petition challenges for the 2002 statewide primary, and campaign work in Northern Cook County for the 2002 general election. Following his time in Springfield, Kevin returned to Chicago to help in the advancement office of his alma mater, The John Marshall Law School.
Currently, Kevin is the Executive Director of the Westside Institute for Science and Education, a 501c3 charitable organization dedicated to advancing the wellness of the veterans at the Jesse Brown VA Medical Center, Chicago's VA located in the Illinois Medical District. An Adjunct Professor teaching Legislative Drafting at John Marshall since 2007, Kevin's innovative class has been featured in the Chicago Daily Law Bulletin and Illinois Issues.

Member, "40 Under Forty" by Law Bulletin Publishing Co., 2010 feature found here
Named John Marshall's Adjunct of the Year story found here
Recipient, Distinguished Service Award and President's Award, John Marshall Alumni Association

Connect with Kevin via Linked-In!
Contact us to discuss your vision further.
Stratgic Thinking ◊ Tactical Solutions
Hull Partners, Ltd.